Cassava starch making machine
Before introduce the cassava starch making machine, firstly let's to learn the cassava starch extraction principle: the production process of cassava starch is actually a physical separation process, which separates cellulose, protein, inorganic salts and other substances in the raw materials(cassava starch slurry) from starch. In the production process, according to the starch is insoluble in cold water and the specific gravity is greater than water. The water and special casssava starch making machine are used to separate the starch from the water suspension, then get the starch from cassava.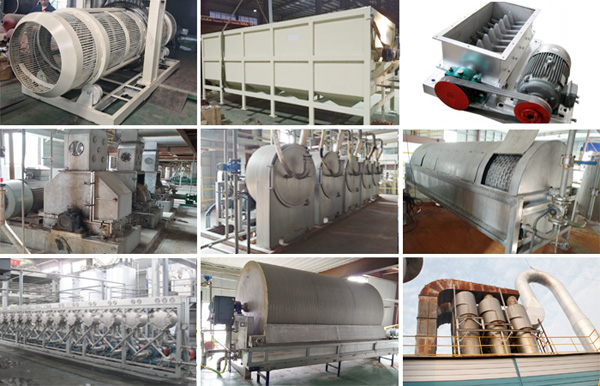 Main cassava starch making machine
The cassava starch making machine production process is designed by Doing Company to the six sections as cleaning→crushing→seperating→concentration&refining→dehydration→drying. Especially in the cleaning, crushing and sieving section, through the unique process of multi-stage cleaning, multi-stage crushing and multi-stage seperating, the crushed and seperated cassava residue is silky, with low energy consumption, high starch extraction rate and good starch quality. Improve the cassava starch making machine efficiency of the production line and extraction rate of cassava starch.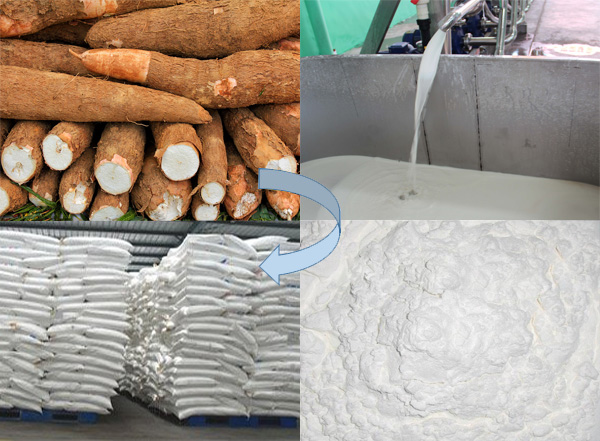 Cassava starch production process
The main cassava starch making machine contain: dry sieve, paddle washer, cutting machine, rasper, centrifugal sieve, fine fiber sieve, hydrocyclone, vacuum filter and flash dryer. About the cassava starch making machine, drysieve and paddle washer used for fully cleaning cassava, then the cutting machine and rasper used for cassava crushing to get starch slurry, centrifuge sieve and fine fiber sieve used for starch skurry seperating to wash starch slurry completely, disc seperator and hydrocyclone are combined used for starch slurry concentration and refining is the best method to get clean starch milk, use vacuum filter for starch milk dewatering to make the starch moisture under 38%, and adopt DOING flash dryer for cassava starch drying to make the starch moisture reach the standards, it's worth to say that you can adjust the starch moisture by our machine as your requests, finally use the cassava starch sieving machine can automatic packing machine to complete the cassava starch production.
Follow chart is the main cassava starch making machine used in divided section:
Iterm
Name and model
Unit
Quantity
Power
First
Clean machine
1
Water power convey groove
2
Cleaning machine Ⅰ-dry sieve
Set
1
3
3
Cleaning machine Ⅱ-paddle washer
Set
1
1.5
Second
Crushing section
1
Cutting machine to cut cassava into pieces
Set
1
11
2
Rasper(making starch slurry )
Set
1
30
Third
Seperating
1
First seperate-centrifuge sieve
Set
2
3
2
Second seperate-fine fiber sieve
Set
1
1
3
Desanding machine
Set
1
3
Forth
Concentration$refining
1
Disc seperator
Set
1
37
2
Refined starch concentration hydrocyclone
Group
11
66.5
Fifth
Dehydration
1
Automatic vacuum filter
Set
1
14
2
Conveyor
Set
1
3
Sixth
Drying
1
Flash dryer
Set
1
62
2
Starch sieving machine
Set
1
8
Sealed transfer tank
Aid machine
1
Sealed transfer tank
Set
2
Distribution cabinet
Set
1
Power line
2
Packing machine
Set
1
3
Pipelined and pump/motor
4
Non-standard parts and other materials
Note:
its just as a reference of the cassava starch making machine, specific solution and machine adopted, you need confirm with our engineer.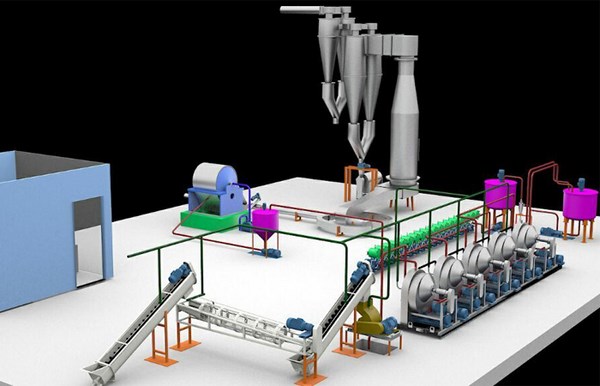 Cassava starch plant design
As a specialized cassava starch making machine manufacturer, Doing Company can achieve:
1. Machinery contact materials parts all stainless steel, make sure the cassava starch productive process no corrision.
2. Newest rasper, high crushing rate, fully seperate the starch from cassava pieces, high yield of cassava starch processing.
3. The centrifugal sieve adopt horizontal type, high rotary speed, large capacity, use automatic control system, effectively make sure the sieving machine working long time smoothly.
4. Combined disc seperator with hydrocyclone, more completely filter the protein, final starch is goodness.
5. During the drying process, automatic control the feeding quantity and steam temperature, make sure final starch water content get requests value.
6. High automatic degree, control on line.
7. Total sealing cassava starch processing way, no air contact, inoxidize, guarantee cassava starch whiteness.
8. Adopt our cassava starch making machine, no need add any chemical, no harmful substances during the cassava starch processing, cassava starch suitable for European health standards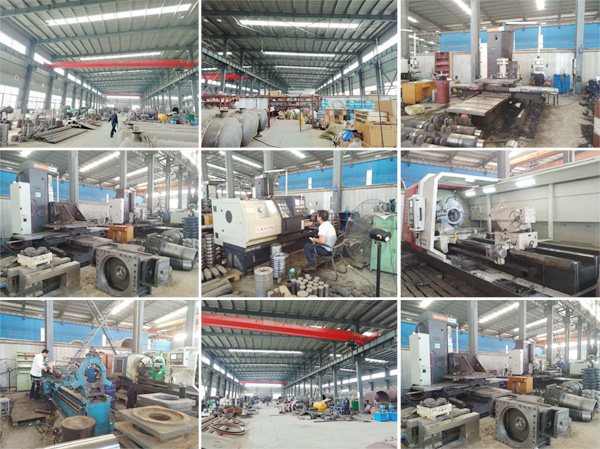 Doing cassava starch machine manufacturing workshop
Doing Company is a professional cassava starch making machine manufacturer in China, engaged in study, design, develop and manufacture cassava starch making machine, experienced years develop, we have exported many sets of cassava starch making machine to our clients and help them construct cassava starch processing plant in Nigeria, Ghana, South Africa, Bulgaria and many other countries. If you are finding a good cassava starch making machine manufacturer, Doing Company is your best choice. We can give you top quality machinery, perfect service, reasonable price, high production speed, professional installation and specialized operation train.
Product
Contact
Cel/WhatsApp: +8613526615783
Phone: +86 371 5677 1822

E-mail:

market@doingmachinery.com

Address: Room 1408,14th Floor,Building 9,No.133 Yaozhai Road,Jinshui District,Zhengzhou City,Henan Province,China
Online Chat