When buy cassava processing machinery, what should I pay attention to ?
Regarding the how to buy cassava processing machinery, it is not a simple matter. For most users, cassava processing machinery plays an vital role in cassava processing. Therefore it is important to conduct market research and buy cassava processing machinery before starts cassava processing.
In order to put into production as soon as possible, it is recommended that users should master the subjective factors such as the progress of the cassava processing plant and the harvest time of raw materials. And to consider the designing and manufacturering of cassava processing machinery production cycle is long, coupled with equipment delivery, installation and commissioning, production test and other stages of work, will affect the user's cassava processing. Therefore, it is necessary to buy cassava processing machinery in advance.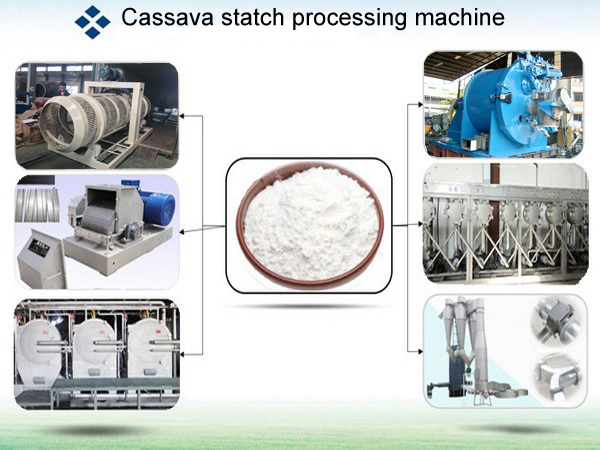 Cassava processing machinery
1. The main technical parameters need to consider when buy cassava processing machinery
(1). Productivity of machinery
The productivity of cassava processing machinery is generally expressed in terms of product output per unit time (hour, day, year). For example, for simple cassava processing is calculated based on the output of raw materials, while the automated cassava processing line is calculated based on the output of final products.
Equipment productivity should be compatible with the actual needs of users, companies, individuals, factory planning and raw material supply. It is unacceptable to blindly require higher productivity. Otherwise, raw material supply cannot keep up, thus result in unbalanced cassava processing, which not only affect the effects of cassava processing machinery but also lead to losses. If buy cassava processing machinery with higher productivity than needed, the investment and energy consumption are high, thereof the average cost of the product will increase.
(2). Processability
One of the most basic requirements to buy cassava processing machinery is to meet the technical requirements of the product process. The ability to meet the requirements of the production process is called processability. For example, a low-volume production line has a small initial investment, but the cost of running is increased, while a highly automated production line is the opposite. In addition to the above basic requirements, the requirements for equipment operation and control are also very important. Generally, the equipment is required to be simple to operate, saves time and effort; and the cassava processing machinery with large output has high automation requirements.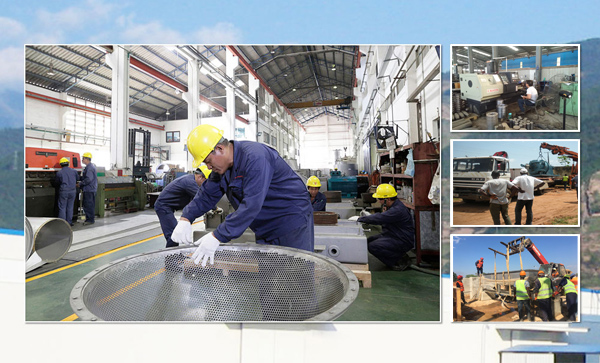 DOING engineer for cassava processing machinery manufacturering, delivery and installation
2. Reliability and maintainability of the equipment
(l) Equipment reliability
Reliability is a prerequisite for maintaining and increasing equipment productivity. People who buy cassava processing machinery hope that the equipment can run without problems in order to achieve the intended purpose, which is equipment reliability.
Reliability depends to a large extent on the design and manufacture of the cassava processing machinery. Therefore, when buy cassava processing machinery, it is necessary to consider the design and manufacturing quality of the equipment, try to choose a professional cassava processing machinery manufacturer. Why choose a professional manufacturing company? Because every equipment produced by a professional manufacturer has passing through the inspection and strict review by the professional technicians of the manufacturer, every machinery is designed is more reasonable in terms of design principle and process flow. Henan Ding Company has always focused on the research of cassava processing machienry, and the equipment developed has also obtained national patents. Compared with similar products, DOING machinery has greatly improved in terms of energy consumption, water consumption and power consumption.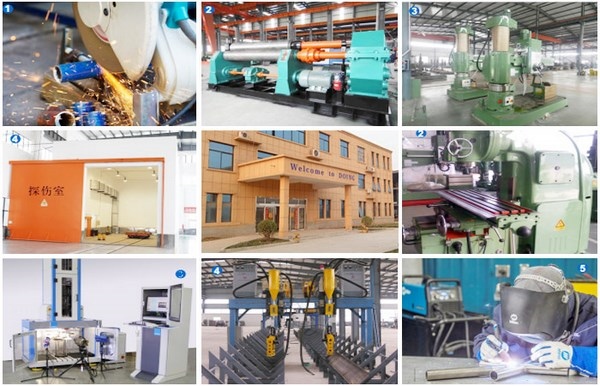 Cassava processing machinery manufacturer
(2) Maintainability of equipment
Similarly, when equipment fails after buy cassava processing machinery, it need to be repaired in a convenient manner, that is, the maintainability of the equipment should be good. When buy cassava processing machinery, the maintainability of the device can be measured in the following ways.
a. Reasonable in structural design. The overall layout of the equipment structure should conform to the principle of accessibility, and the parts and structures should be easily accessible for inspection and maintenance.
b. Simplicity of the structure. Under the premise of meeting the requirements of use, buy cassava processing machinery with simple structural stress, the smaller the number of parts to be repaired, the better, the easier to disassemble, and the quick replacement of wearing parts.
c. Standardization and combination principles. Buy cassava processing machinery made of standard components and parts as much as possible, which can be easily disassembled into several separate component, and can be assembled into a complete machine without special means.
In addition, when buy cassava processing machinery, it will be better to choose a manufacturer with good after-sales service, maintenance technician should be available for onsite instruction for repair. Doing Machiery as a professional cassava starch processing machinery manufacturer, we can design and manufacturer cassava processing machinery according to requirements, and engineer are available for overseas for equipment installation, debuging and repair. Any concern about buy cassava processing machinery, welcome to consult us.
Product
Contact
Cel/WhatsApp: +8613526615783
Phone: +86 371 5677 1822

E-mail:

market@doingmachinery.com

Address: Room 1408,14th Floor,Building 9,No.133 Yaozhai Road,Jinshui District,Zhengzhou City,Henan Province,China
Online Chat