DRC customer successfully purchased tapioca starch processing machine from Henan Jinrui Company
Good news! On November 17, 2022, the DRC customer successfully purchased some tapioca starch processing machines from Henan Jinrui Company, including a vacuum filter, tapioca peeling machine, and burner. The vacuum filter is mainly used to dewater the wet starch, the peeling machine is used to remove the skins of the tapioca, the burner is used to dry starch.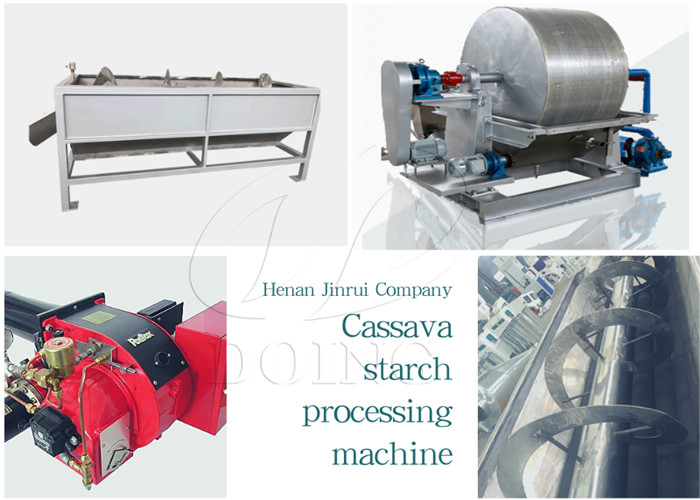 Tapioca starch processing machines
The DRC customer owns a starch processing plant and needs to increase and improve some equipment to improve production. The customer arranges for his friend who is an expert in the tapioca processing industry to communicate with Jinrui Company. In the process of communicating with customers' friends, Henan Jinrui Company answered in detail the professional and technical problems in the process of various tapioca starch processing and showed the details of tapioca starch processing machines and successful project cases to customers. Therefore, the customer's expert friends recognized and convinced Jinrui's equipment quality and technical strength, saying that Jinrui is the best choice. Soon, the DRC customer signed a purchase contract with Jinrui Company.
At present, Jinrui's factory has received production orders and is manufacturing tapioca starch processing machines for customers in the Democratic Republic of the Congo with guaranteed quality and quantity.
If you want to engage in the tapioca starch processing business, but do not know where to start, please contact us, we will provide you with one-to-one customized tapioca starch processing solutions and tapioca starch processing machines.
Product
Contact
Cel/WhatsApp: +8613526615783
Phone: +86 371 5677 1822

E-mail:

market@doingmachinery.com

Address: Room 1408,14th Floor,Building 9,No.133 Yaozhai Road,Jinshui District,Zhengzhou City,Henan Province,China
Online Chat