What aspects of cassava processing machine determine the benefits of cassava processing plant?
With the development of cassava deep processing, cassava processing machine has also developed rapidly. For those who want to start the cassava processing plant, choosing the right cassava processing machine can greatly improve the processing efficiency of the cassava and bring higher economic benefits to the plant. So what aspects of cassava processing machine determine the benefits of cassava processing plant ?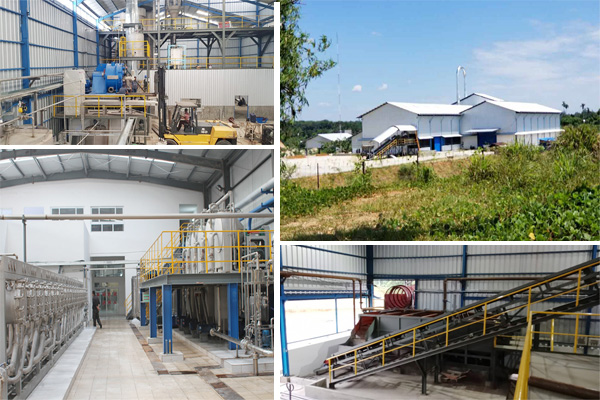 Cassava processing machine
1. Energy-saving characteristics of equipment
The cassava processing plant emphasizes the energy efficiency of cassava processing machine. Through the adjustment of the structure of the equipment, experienced and powerful equipment manufacturers have greatly reduced energy consumption and increased production by more than 30%, effectively increasing cassava processing plant benefits. And wastewater and waste gas emissions can be avoided, saving waste water treatment costs and avoid environment pollution. Doing Company has decades of experience in equipment manufacturing and DOING engineers have more than 20 years of experience in the design and manufacture of cassava processing machine. DOING new design cassava processing machine has continuously improved the production and processing technology and fully reused energy. The energy saving effect is remarkable, the production cost is reduced, and the product competitiveness is improved. The production line uses natural gas or coal to heat and steam heat, save energy and water, and reduce water costs.
Cassava processing machine
2. Equipment production scale
Professional equipment manufacturer can equip matching cassava processing machine for processing enterprise and users according to the actual processing scale and the production demand.
If the equipment configuration is low and the specifications are small, the production will be overloaded, the equipment burden will be too large, and the equipment life will be greatly shortened. While if the equipment configuration is high and the specifications are too large, it will cause the equipment to run at no load, waste power, low productivity, and increased cost. DOING fully automatic cassava processing machine has a different daily output and a wide range of models. A variety of configuration specifications are available for users to choose. Beside, we can also customize the suitable cassava processing machine according to the customer's needs and budget.
3. The degree of automation of the production line
The automated cassava production line enables uninterrupted continuous production, intelligent control systems, fewer people, easier and more efficient operation. DOING cassava production line adopts a fully automatic closed production line, which not only reduces unnecessary payment, but also guarantees the quality of final product and improves the economic benefits of the cassava processing plant.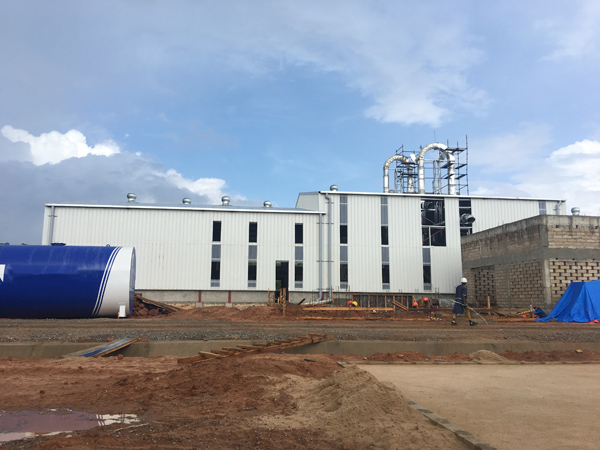 Cassava processing plant
4. After-sales guarantee of equipment manufacturers
Perfect meticulous after-sales service guarantee is a professional service provided by regular equipment manufacturers. Suppliers with perfect after-sales service will help users to effectively solve the problems of equipment failure and equipment maintenance in actual production, and ensure that the production line can operate normally. Doing Company creates a file for each customer and provides a one-year warranty for all cassava processing machine. What's more, our engineers design, install, commission and test the equipment from the order begins to cassava processing plant is finished.
For cassava processing plant owners, it is necessary to choose a practical, durable and easy-to-use cassava processing machine to improve the operational efficiency of the fan cassava processing plant. Because this not only largely determines the subsequent production and processing, but also affects the final cassava processing benefits. Doing Machinery has equipment manufacturing plant, our engineers and workers have decades of experience. Not only advanced in manufacturing technology, but also the introduction of European technology, it can bring higher economic benefits to your cassava processing plant.
Product
Contact
Cel/WhatsApp: +8613526615783
Phone: +86 371 5677 1822

E-mail:

market@doingmachinery.com

Address: Room 1408,14th Floor,Building 9,No.133 Yaozhai Road,Jinshui District,Zhengzhou City,Henan Province,China
Online Chat