Doing Company group tour program in Shandong, China
In order to improve teamwork ability and enhance team cohesion, all the employees of the our company went to Shandong Rizhao for the summer travel team activity with great excitement from Aug 2nd to Aug 5th, in 2018. The activities include ganhai(gather seafood on the beach when the tide is ebbing), beach volleyball, dragon boat racing and so on.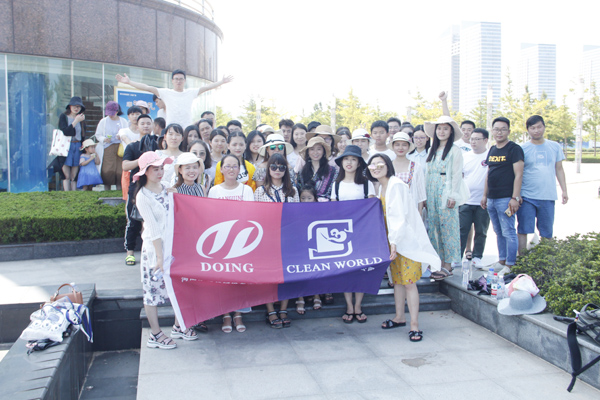 Doing Company group tour program in Shandong
The first activity started on Aug 3. Firstly we went to Rizhao lighthouse Scenic Area, the fine weather and pleasant scenery gives a good start of the tour. Then after lunch, we went to Liujiawan Catch Sea Park Scenic Area. We have separate activities for each group, gathering shells at the beach, taking pictures. During this afternoon, everyone not only enjoy ourselves but also take care of each other. This activities not only relax our mood but also strengthen our friendship.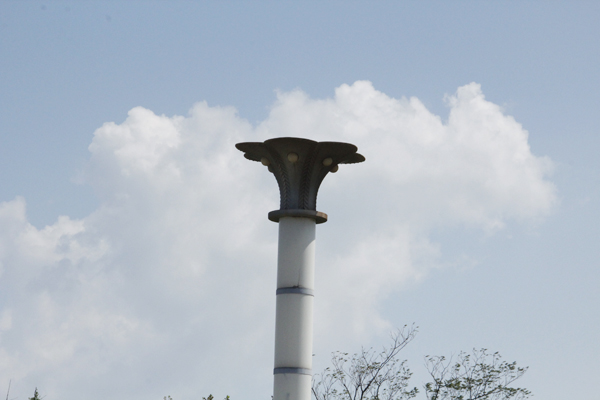 Rizhao lighthouse Scenic Area in Shandong
Then on Aug 4, we went to bathing beach for beach volleyball. Due to the strong wind, the activities can only last for a short time. Then some colleagues who are good at swimming went to beach to play, and some people stays near the shore for fun or taking photos. Due to the bad weather, our manager put us in groups to for fear of accidents. And when we playing, we paid close attention to the safety of our team members and collected the discarded garbage along the way, which fully reflected our group spirit and environmental awareness.
The last day is the dragon boat racing. All our staff get up early and went to the site for the racing. Though hot is the weather, each of us row together with enthusium. And in the middle we meet other boats, we also competed with each other. Through everyone's effort and cooperation in the confrontation process, everyone can deeply understand the importance of teamwork. And the whole activity is ended in our laughter.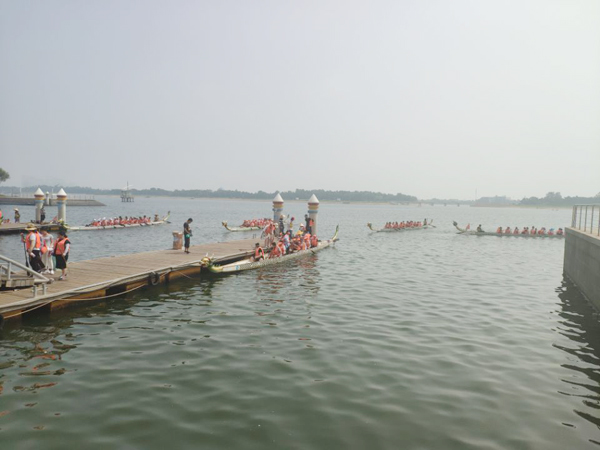 Doing Company dragon boat racing
Through this tourism activity, it not only enriched the spare time of employees, but also enhanced the communication and cooperation between various departments, and made the big family of Doing Company more harmonious, thus better enhancing the cohesiveness of the enterprise and fully demonstrating the team spirit. Everyone is devoted to the future work and life with more full enthusiasm.
Product
Contact
Cel/WhatsApp: +8613526615783
Phone: +86 371 5677 1822

E-mail:

market@doingmachinery.com

Address: Room 1408,14th Floor,Building 9,No.133 Yaozhai Road,Jinshui District,Zhengzhou City,Henan Province,China
Online Chat