The customer in Abidjan, Cote d 'Ivoire purchased a set of 5t/h cassava starch machine from Henan Jinrui Company
The customer in Abidjan, Cote d 'Ivoire purchased a set of 5t/h cassava starch processing machine from Henan Jinrui Company. The machine he ordered belongs to our new technology cassava starch processing machine. It adopts low comsumtion washing and cleaning machine which can reduce the loss of cassava when washing. Besides, hydrocyclone and fine fiber sieve are used in the processing line, both of which can make cassava starch more pure with no any root and fiber in it. With these advantages, cassava starch processing plant is prevailed in Africa, and we have already set up quite a few small and large scale cassava starch processing plant projects successfully in Africa.
Cassava starch processing machine of customer
[Recommended reading: 5t/h cassava starch processing machine ]
The customer was the head of the Cote d'Ivoire branch of a global trading company. After seeing the vast market of cassava starch, he determined to start this business. After long time searching, finally he found the 3D animation video of 5t/h cassava starch processing machine manufactured by Henan Jinrui Company on YouTube. He got very interested and found it very clear and graphic. This video let him know the production process of cassava starch and what equipment it contains, so he want to learn more detailed information from us. The more he knew about our machine, the more he got interested in stepping into this business, finally he was won over by our machine quality and efficiency. Finally, he decided to purchase cassava starch processing machine from Henan JInrui Company.
Photo of cassava starch processing machine
After learning his specific requirements and actual situation, Henan JInrui Company's engineers recommended him to buy 5t/h cassava satrch production line. Then he paid the deposit to our company at the first time. And then our engineers started designing factory layout for him. At meantime, our factory started producing cassava starch processing machine to ensure delivery on time.
After all, the cost of cassava starch processing machine is not very cheap, we need to be careful when we buy equipment. In order to help all the people can buy suitable cassava starch processing machine, Henan Jinrui Company's engineers specially summarized the following content for your reference.
1.When customers purchase equipment, please look for the professional manufacturer of cassava processing machine.
Because there are many suppliers on the market, most of them said their products high yield and high purity of cassava starch in water and electric, but the fact is that many of the equipment supplied by some suppliers is conventional cassava processing equipment which can not ensure the purity of cassava starch. Henan Jinrui Company suggests that you can let supplier send detailed 3D animation video, project running video and other specific device configuration information to you.
2.When customers purchase equipment, customers need to understand whether the configuration of the product can meet the production requirements, such as the total power, the material of the main equipment, etc.
In terms of price, especially for cassava starch production line, you cannot simply consider the price level, but the cost performance, because the equipment with high configuration is definitely expensive. On the contrary, some are very cheap, you need to carefully see whether the specific configuration can meet the production needs, because the production cost is certain.
3.When customers purchase equipment, please pay attention to the strength of the cassava processing machine supplier.
You'd better choose a supplier with his own manufacturing factory and a professional engineers team, experienced installation team and perfect after-sales service team, so as to ensure the quality of after-sales service and reduce the risk, because many trading companies will have problems such as delayed delivery and poor after-sales service, which may be more serious.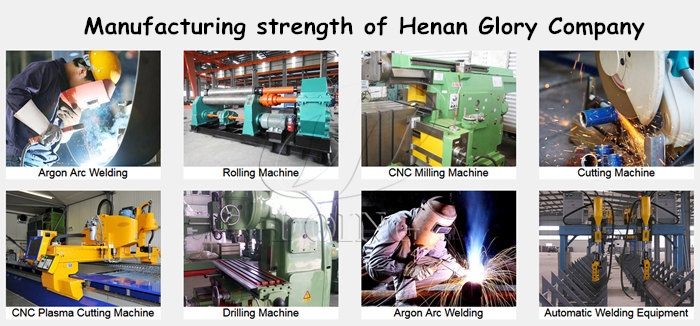 Manufacturing strength of Henan Jinrui Company
Cassava starch, as the most widely-accepted food product in the world, has a huge market. More and more people want to do this business. If you are interested in this business and want to buy high quality cassava starch processing machine at factory price, please contact us. Our professional sales team, highly skilled products, and a strong team of engineers will bring you unexpected high-quality services and products. You are welcome to join, and you will benefit countlessly in this industry.
Product
Contact
Cel/WhatsApp: +8613526615783
Phone: +86 371 5677 1822

E-mail:

market@doingmachinery.com

Address: Room 1408,14th Floor,Building 9,No.133 Yaozhai Road,Jinshui District,Zhengzhou City,Henan Province,China
Online Chat