The new rust removal technology empowers Doing's equipment to a higher level!
Good news! After the meticulous research and many tests of the professional technical team of DOING GROUP, the new rust removal technology has finally been successfully empowered, making the equipment manufactured by DOING achieve new upgrades of equipment anti-corrosion performance and stable performance. The price/performance ratio of the equipment is up to the next level!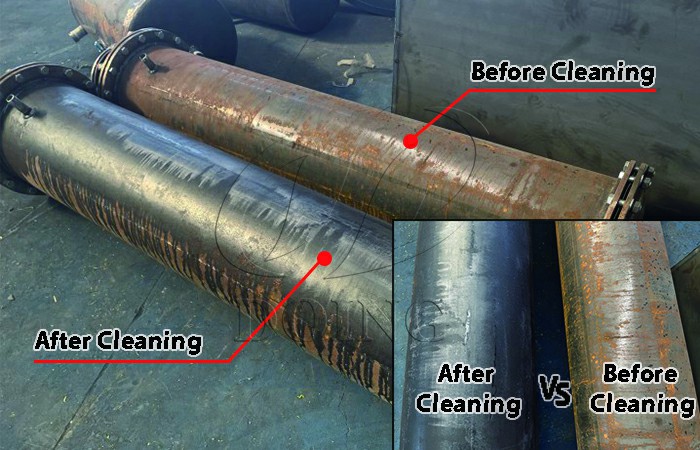 Before cleaning and after cleaning
In the equipment manufacturing process, the surface treatment of the steel raw materials is one of the key factors that determine the service life of the equipment. In order to make the surface of steel raw materials have good cleanliness and roughness, it is necessary to carry out pretreatment especially rust removal on the surface of the steel.
DOING's latest new rust removal process can not only remove the rust, oxide scale and welding slag on the surface of the steel raw materials, but also eliminate the welding stress of steel. This improves the fatigue strength of the steel raw materials, increases the paint film adhesion when the equipment is painted, and achieves the purpose of improving the corrosion resistance and the internal quality of the equipment.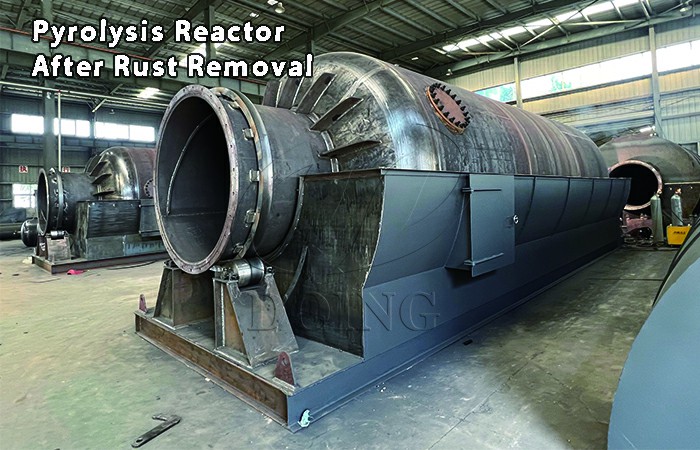 After rust removal
DOING GROUP has always been adhering to the concept of "Quality&Customer first", constantly carrying out technological innovation and providing customers with high-quality equipment to help customers get more profits.
Our company's equipment is mainly divided into four major sections: energy recycling equipment, metal plastic separation and recycling equipment, starch and flour processing equipment, or edible oil processing equipment. No matter which sector you want to invest in, DOING can customize the equipment of suitable scale for you. Welcome to contact us for free quotation or visit the factory and test equipment with materials!
Product
Contact
Cel/WhatsApp: +8613526615783
Phone: +86 371 5677 1822

E-mail:

market@doingmachinery.com

Address: Room 1408,14th Floor,Building 9,No.133 Yaozhai Road,Jinshui District,Zhengzhou City,Henan Province,China
Online Chat