Local price of cassava milling machines in Ghana: how much?
In Ghana, cassava flour or kokonte flour is one of staple food for local people. With its broad market and high profit, many people wanna venture into this cassava milling field. While for this group of people, the investment cost of cassava milling machines is the first factor that they often consider. Next we will discuss the local price of different cassava milling machines in Ghana, catering to beginners looking to enter this field.
In Ghana, the local price of single cassava milling machine is from 1000USD to 10,000USD depending on its capacity. This single cassava milling machine is often used for the cassava flour production by traditional way, that means the whole cassava processing including the peeling, cutting and drying sections are totally made by hand, only the milling section is carried out by the cassava milling machine. This processing is extremely laborious and lowly efficient. But if you wanna carry out a small scale cassava products' production at home and have no high requirements on the final flour's quality, this single cassava milling machine, with the lower price and no sea freight, is more economic and suitable for you.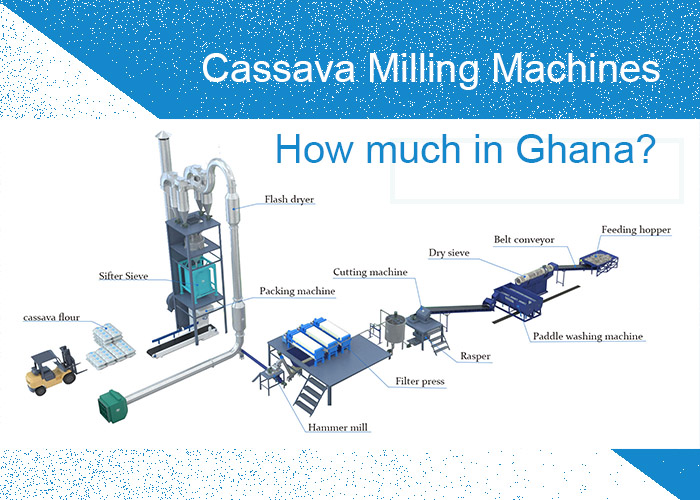 Cassava milling machine in Ghana: how much?
In contrast, the local price of whole cassava milling machine line in Ghana varies from 50,000USD to 1,700,000USD according to different capacities. This modern approach totally utilizes automatic machinery to process cassava tubers, catering to large-scale industrial production of cassava powder or kokonte flour. Fresh cassava tubers will be firstly cleaned and washed by cassava cleaning machines, which can clean large capacities raw cassava tubers in a short time, greatly decrease the labor cost, then be peeled and ground by cassava peeling machine and cassava milling machine. This milling machine can realize 95% grinding rate, improving the productivity of final flour compared with the traditional cassava milling machine. Then a filter press will be employed to squeeze the excess moisture out of the cassava slurry, followed by drying using a flash dryer. Different from the single cassava milling machine used in the traditional flour production, this comprehensive cassava milling machine line, although its investment cost is higher, it ensures the final flour's whiteness, purity, and taste with its automatic control mechanisms implemented throughout the production stages. Moreover, this completely automatic cassava milling machine line can process large amount of raw cassava tubers in a very short period of time in case the raw materials declay due to the long-time storage. All these factors make the whole cassava milling machine in Ghana more suitable for large-scale industrial cassava or kokonte flour production.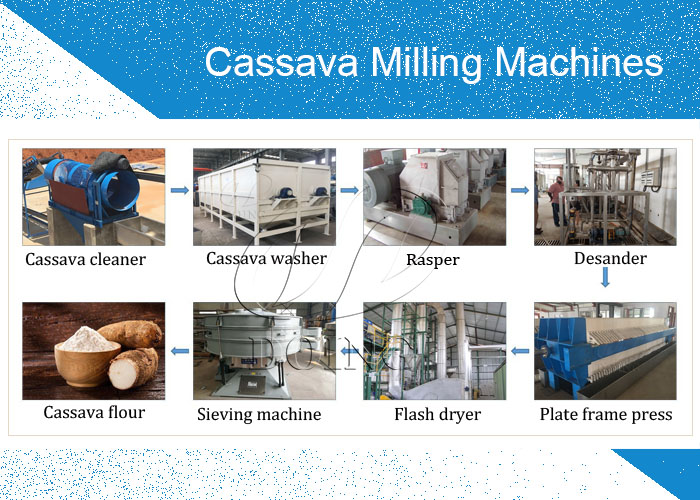 Cassava milling machines
That is a brief introduction to the local price of different cassava milling machines in Ghana, you can choose the cassava milling machines based on your plan. What's more cassava milling machines can be flexibly configured to process cassava flour, fufu flour, kokonte flour and garri. If you have idea to venture such cassava projects, you can message us any time and our technicians can offer you the best configuration design!
Product
Contact
Cel/WhatsApp: +8613526615783
Phone: +86 371 5677 1822

E-mail:

market@doingmachinery.com

Address: Room 1408,14th Floor,Building 9,No.133 Yaozhai Road,Jinshui District,Zhengzhou City,Henan Province,China
Online Chat