How to make cassava chips for export?
How to make cassava chips for export? With the growing demand of cassava chips from overseas, people in cassava business wonder how to make high quality cassava chips for export to increase the potential profit. We will introduce a high efficient cassava chips processing method for you to satisfy the quality requirement of cassava chips for export.
To make cassava chips for export, the first factor you should focus on is the thickness of final flakes. In the mechanical chips processing section, the thickness is always controlled by a cassava chips making machine. Here we will show you a 10-20tons per hour cassava chips processing flow: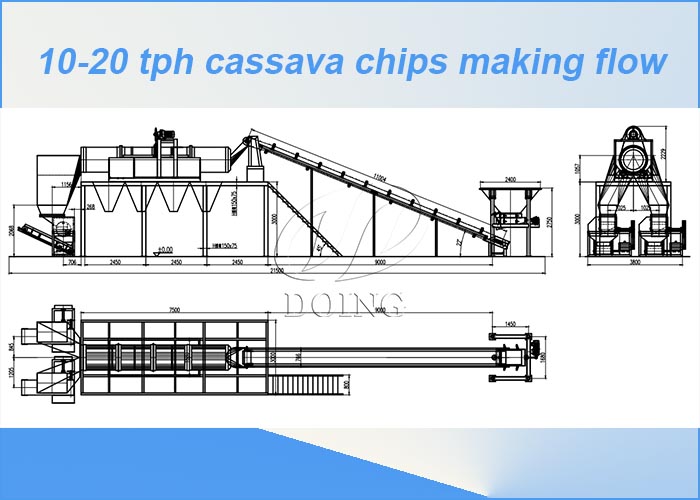 10-20tph cassava chips making flow
Fresh cassava tubers will drop down in a feeding hopper for a short-time storage, then be transported by a belt conveyor to a dry sieve for the simply cleaning. Then a chips making machine will slice the preprocessed tubers into chips with thickness range from 5-8mm. Due to the adjustable distance between the stainless steel blades, the thickness requirements of different clients can be satisfied.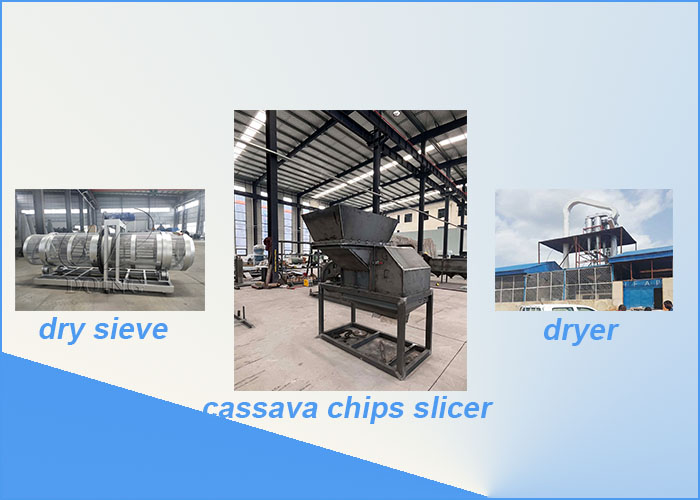 Cassava chips making line
To make cassava chips for export, you shall not ignore the drying section. Firstly, in case that the cassava chips not be rotten in the long time transportation, you shall make sure all the chips are totally dry. Moreover, the dried cassava chips are more easy and convenient for the storage. For the chips drying, you can choose the traditional way that is dry cassava chips by sunlight or choose the modern efficient way that is by dryer.
If you wanna start a business to make cassava chips for export, welcome to contact us! As a more than 10 years' practitioner, we can provide cassava chips making line and single cassava chips making machines for your choice!
Product
Contact
Cel/WhatsApp: +8613526615783
Phone: +86 371 5677 1822

E-mail:

market@doingmachinery.com

Address: Room 1408,14th Floor,Building 9,No.133 Yaozhai Road,Jinshui District,Zhengzhou City,Henan Province,China
Online Chat