Comparing Prices of Potato Starch Processing Machines: How to Choose the Right One
To choose the right potato starch processing machine, there are several factors need to be considered.
Firstly, you should contact the equipment manufacturer to get the potato starch processing machine but not the trading company. Manufacturers have their workshop, and all processing costs can be controlled, normally their price is the most competitive.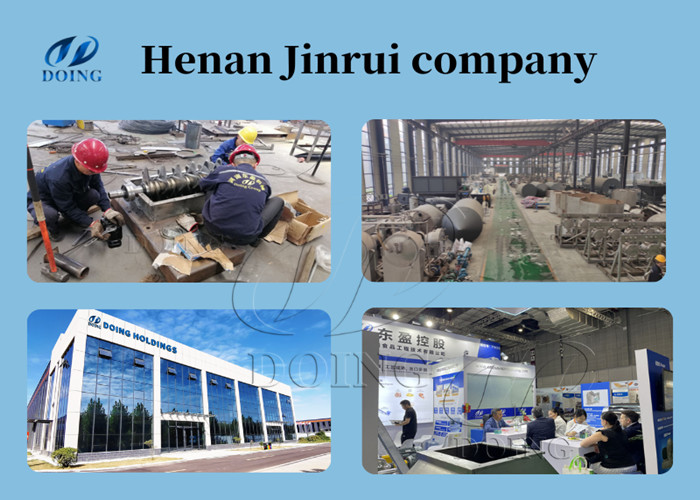 Henan Jinrui Company

Secondly, you should find a supplier that has rich experience in the starch production area. Both equipment production experience and project construction experience are very important, which can ensure that your potato starch processing machine can be delivered on time and the production line can run smoothly in the later stage.
Thirdly, great importance should be attached to the equipment itself, which includes processing technology and equipment quality.
When it comes to the processing technology of potato starch processing machines, there are two main aspects: one is how to increase starch yield, and another is how to ensure high starch quality.
As regards potato starch quality, Henan Jinrui company adopts an 18-stage hydrocyclone for potato starch processing machines, to ensure that the final produced starch can meet the first grade of national standard. The drying machine can control the moisture content of the final potato starch. And before packaging, there will be a starch sifter machine to ensure the fineness of the product.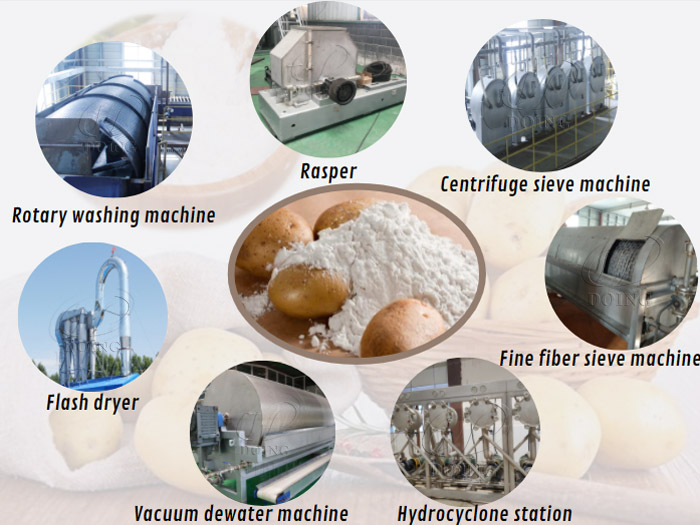 Potato starch processing machines of Henan Jinrui

As regards starch extraction rate for potato starch processing machines, here are several key points: crushing, sieving, starch refining, and drying.
1. In the crushing process, we adopt a rasper machine instead of a hammer crusher. Compared to a hammer crusher, the rasper machine has high crushing co-efficiency. Hammer crusher can only do 80%, while the rasper crushing rate is more than 96%. The higher the crushing rate, the more starch can be released, therefore final starch yield will be increased.
2. The next is the fiber sieving process. Henan Jinrui company adopts 5-stage centrifuge sieve machines for multistage sieving, reducing starch lost in the process. Besides, in the starch refining section, 18-stage hydrocyclone has functions of concentration, refining, and recycling, which can ensure that starch lost in the process is less than 2‰.
3. In the last drying process, a negative pressure system and a specially designed angle of the cyclone can reduce starch lost in the exhaust pipe.
Henan Jinrui company is a professional supplier and manufacturer of potato starch processing machines. Apart from the most competitive price, we can provide you with the most advanced processing technology and high quality equipment. If you have a plan to set up a potato starch processing factory, feel free to contact us for more details.
Product
Contact
Cel/WhatsApp: +8613526615783
Phone: +86 371 5677 1822

E-mail:

market@doingmachinery.com

Address: Room 1408,14th Floor,Building 9,No.133 Yaozhai Road,Jinshui District,Zhengzhou City,Henan Province,China
Online Chat