Can I buy whole set of tapioca flour processing equipment from Henan Jinrui Company?
Henan Jinrui Company, a subsidiary of Henan Doing Holdings, which has devoted to designing and manufacturing tapioca deep processing machinery for more than 10 years, including the tapioca flour, tapioca starch, garri processing equipment, etc. If you want to buy whole set of tapioca flour processing equipment, then Henan Jinrui Company is definitely your right and the best choice.
Engineer team of Henan Jinrui company
First of all, we has our own professional engineer team who has more than 20 years of working experience in tapioca flour processing industry. The whole set of tapioca flour processing equipment designed by our engineer team has mature processing technology, high extraction rate, high automation degree, stable operation and easy handling features. No matter you want to develop small, middle or big scale complete tapioca flour processing line, they can customize the most suitable tapioca flour processing solutions based on your real situation and requirements.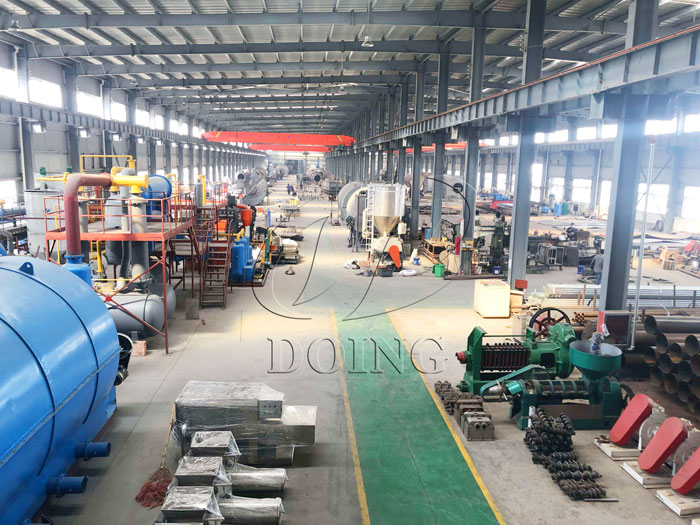 Factory of Henan JInrui company
Besides that, as far as the manufacturing strength is concerned, Henan Jinrui Company has our own independent manufacturing factory with fully equipped manufacturing machines in Henan Province. From equipment material selection, equipment manufacturing to equipment quality inspection are in a fully controlled state, equipment quality is guaranteed. So far, our factory has gradually developed and expanded, covering an area of about 20000 square meters. And we even develped our overseas warehouse in Nigeria to better service customers.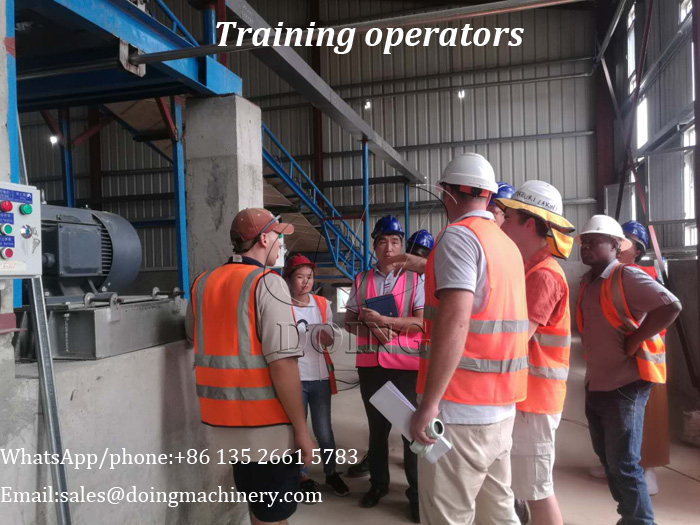 After-sale service provided form Hernan Jinrui company
Moreover, Henan Jinrui Company has done a lot of tapioca flour processing plant projects in many places, such as Congo in Central Africa, Sierra Leone in West Africa, Uganda in East Africa, Panama in North America etc. And we have also sent our overseas engineers to customers' plant sites to guide the installation work of tapioca flour processing equipment fro many times. We have abundant installation experience to offer ultimate technical support to help you install the equipment smoothly and many pictures and videos of whole set of tapioca flour processing equipment for your reference.
After analysing, we can see that no matter in terms of professional level, manufacturing strength or installation experience, Henan Jinrui Company is a reliable manufacturer for you to purchase whole set of tapioca flour processing equipment. And we also have coperate paraternrs to offer you auxiliary equipment at a preferential price like generator, forklift, weighbridge, etc. So if you have interests in our equipment, please don't hesitate to contact us.
Product
Contact
Cel/WhatsApp: +8613526615783
Phone: +86 371 5677 1822

E-mail:

market@doingmachinery.com

Address: Room 1408,14th Floor,Building 9,No.133 Yaozhai Road,Jinshui District,Zhengzhou City,Henan Province,China
Online Chat