A batch of cassava peeling machines completed production in Henan Jinrui factory
In order to quickly deliver cassava peeling machine to customers, and customers to see the machine directly when they visit the factory, Doing Holdings-Henan Jinrui's new batch of cassava peeling machines has been completed. Now, these cassava peeling machines have been displayed in the factory of Henan Jinrui. Let's take a look together.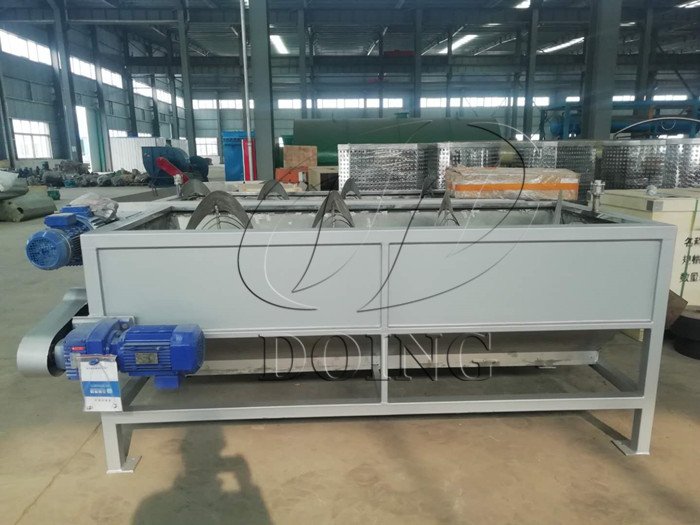 New cassava peeling machine of Henan Jinrui
As you can see from the picture, these cassava peeling machines are made of a mixture of stainless steel and carbon steel. They are improved by Henan Jinrui based on the characteristics of cassava and the needs of users. The improved cassava peeling machines not only ensures the peeling effect and service life of the machine, but also reduces the cost for users.
The function of the cassava peeling mahcine is to remove the outer skin and subcutaneous cutin of the cassava raw material to reduce the impurities of the cassava and make the cassava raw material easier to be processed. The entire peeling process does not require manual operation, and high degree of automation saves users time and manpower. In addition, due to the reasonable motor configuration, the cassava peeling machine runs smoothly, has low power and water consumption, and is easy to install and maintain.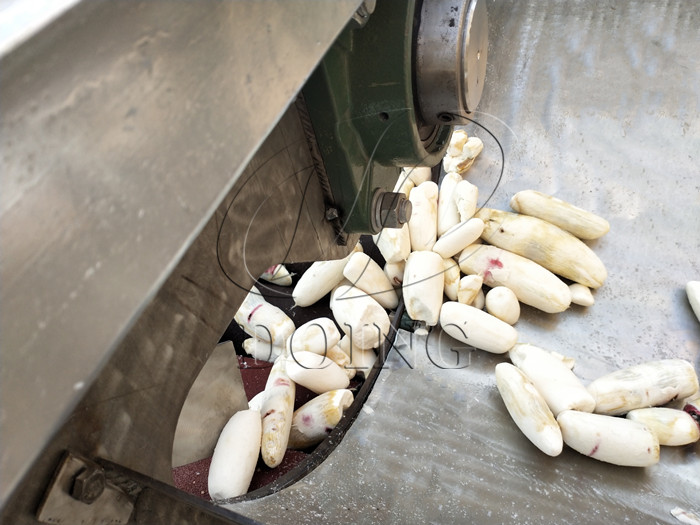 Cassava peeled by cassava peeling machine
If you want to know more about this batch of cassava peeling machines, please leave us your contact information and our project manager will give you detailed introduction. At the same time, we also welcome you to visit Henan Jinrui's factory.
Product
Contact
Cel/WhatsApp: +8613526615783
Phone: +86 371 5677 1822

E-mail:

market@doingmachinery.com

Address: Room 1408,14th Floor,Building 9,No.133 Yaozhai Road,Jinshui District,Zhengzhou City,Henan Province,China
Online Chat