Indian clients visit DOING cassava starch machine
On April, 2017, two customers from India came to Henan Doing Mechanical Equipment Co., Ltd to visit the factory and buy cassava starch machine. The manager of foreign trade department of Doing Machinery accompanied the clients during the whole process, he not only led the clients to visit the mechanical equipment manufacturing workshop, and carefully explained the equipment performance advantages for them.
Here are the photos of customers check the cassava starch machine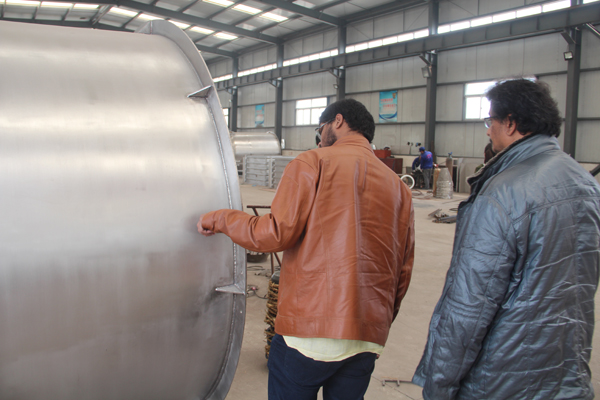 Through Doing Machinery website, the clients contacted our sales manager and showed great interested in cassava starch machine. And in the invitation of the company general manager, the clients decided to come to China to visit our factory in person. The customers arrive on April 6th, they firstly comes to our office, and after short discussion about the machinery, they went to factory.
Cassava starch machine
During the visiting, all their concerns about cassava starch machine are detail explained by our sales manager and engineer. After visiting DOING factory, they are satisfied with our machine and our service. And they order a complete set of cassava starch machine. The subsequent equipment manufacturing will be completed by Doing Machinery.
Here are the photos of explaining cassava starch machine for Indian clients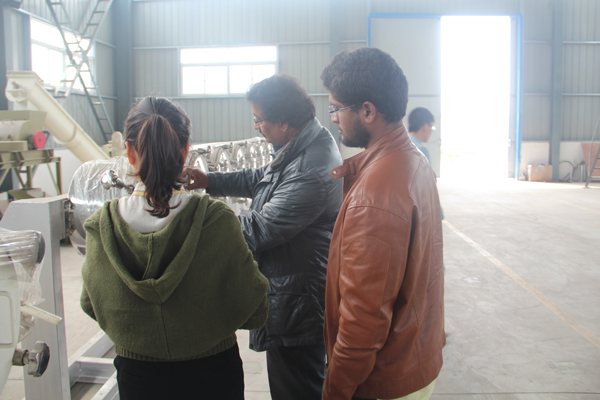 Henan Doing Mechanical Equipment Co., Ltd is a company committed to design, manufacturer and sell cassava starch machine. With advanced technology, perfect supporting service, high efficient equipment and perfect installation technology, Doing Company provide turnkey project for cassava starch machine according to requirements. Welcome to contact us and visit our factory.
Product
Contact
Cel/WhatsApp: +8613526615783
Phone: +86 371 5677 1822

E-mail:

market@doingmachinery.com

Address: Room 1408,14th Floor,Building 9,No.133 Yaozhai Road,Jinshui District,Zhengzhou City,Henan Province,China
Online Chat