How to make edible cassava starch
Recent years, edible cassava starch market grows rapidly, more people want to learn more edible cassava starch processing. Some people wonder that how to make ediblecassava starch:
Edible cassava starch processing is generally divided into home consumption and factory manufacturing. Their processing methods are similar and will be introduced in detail below.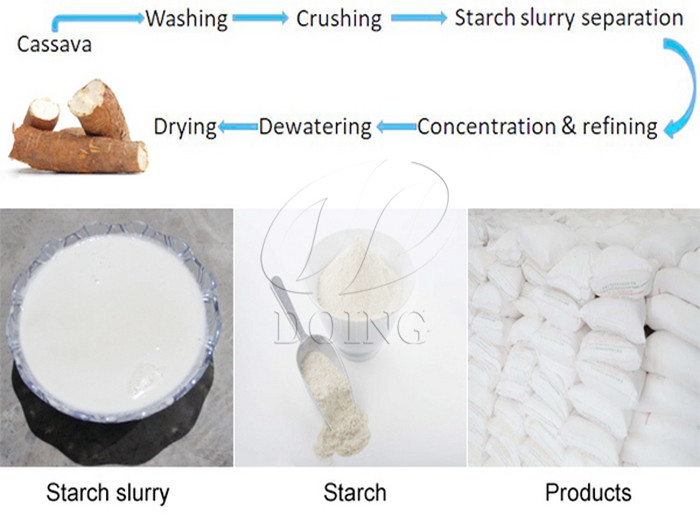 Edible cassava starch processing
Making edible cassava starch for home consumption is very simple. First, wash and peel the cassava, cut it into sections. After mashing it, add some water and let it settle for at least one night, and you will have wet starch. The wet starch is then dried in the sun to obtain edible cassava starch.
Another is factory manufacturing edible cassava starch.There are 3 parts in edible cassava starch processing, cleaning, processing and drying.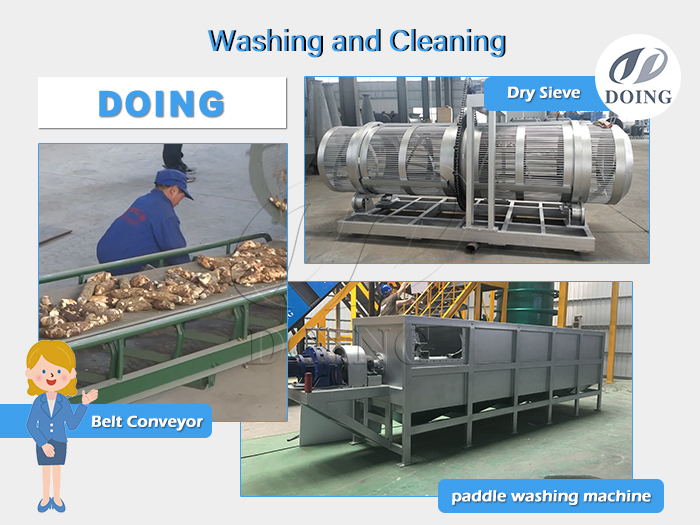 Edible cassava starch processing cleaning part

Cleaning part:
Fresh cassava tubers harvest from farm, will meet 2 stages cleaning, one is dry sieve to do simple cleaning to remove some grass and impurities. Then cassava enter paddle washing machine cleaning again.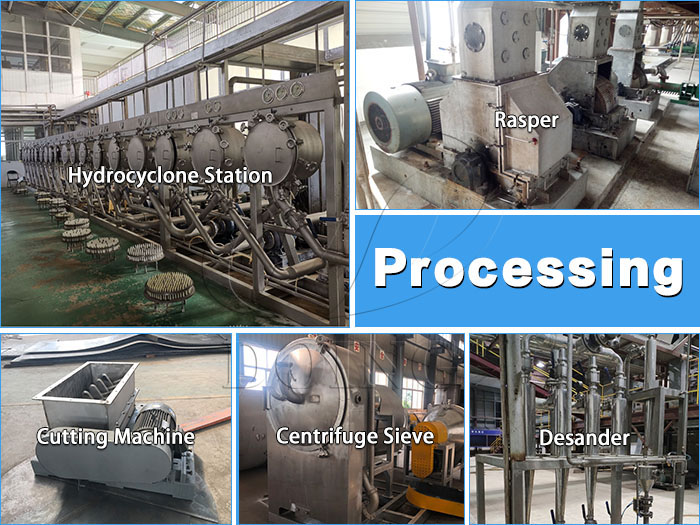 Edible cassava starch processing processing part
Processing part:
After cleaning, fresh cassava need be grating. The grating rate can influence final starch yield. Some people focus on grating machine configuration. Now the high configuration include cutting machine and rapser machine together, grating rate will over 96%.
After grating, fibers and proteins will be separated from cassava slurry by centrifugal sieve machine and hydrocyclone. Different edible cassava starch usage will influence machine list. Engineer will design different stages according clients' requirements.
Next step will be dewatering, cassava slurry enter dewatering machine to remove moisture to about 38%.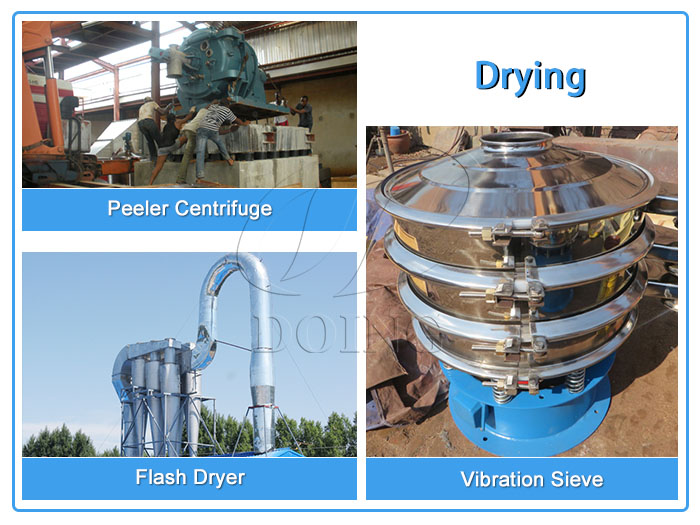 Edible cassava starch processing drying part
Drying part:
After removing moisture, finally is drying and package. The airlflow flash dryer will dry edible cassava starch in the short drying time. Last, sifter sieve and packing machine will help to get finer edible cassava starch and pack to sale.
As a professional cassava machine supplier, Henan Jinrui Food Company owns much experienced technical team.
We can be designed with different configuration edible edible cassava starch machines with client's budget and requirement. If you want to learn more information, we are welcome getting your inquiry.
Product
Contact
Cel/WhatsApp: +8613526615783
Phone: +86 371 5677 1822

E-mail:

market@doingmachinery.com

Address: Room 1408,14th Floor,Building 9,No.133 Yaozhai Road,Jinshui District,Zhengzhou City,Henan Province,China
Online Chat