How to set up a cassava starch processing factory?
In recent years, the cassava starch processing business is more and more popular, especially in African countries which with much cassava material. If you want to set up a cassava starch processing factory, you need to have enough preparation. We will introduce the needful things for a cassava starch processing factory project in this.
Key point 1: Collect enough raw material
There is plenty of cassava in Africa, you can plant it by yourself, and you can buy it from anywhere. But if you want to set up a factory, it needs a stable and adequate source of cassava. It's better to grow cassava on your farm or cooperate with farmers.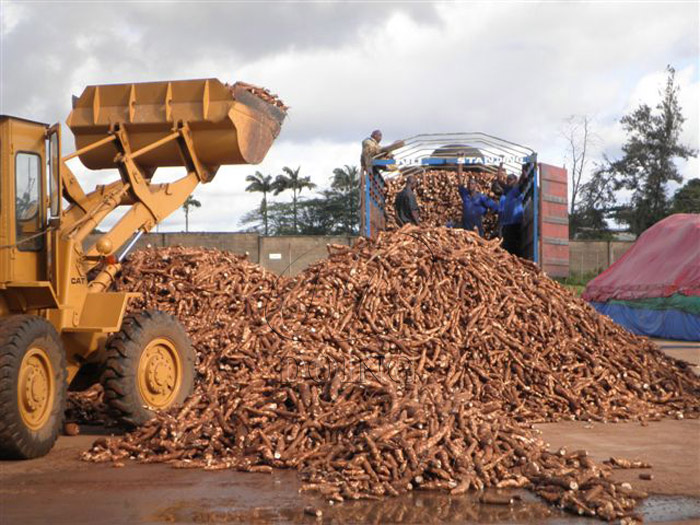 Prepare enough fresh cassava
Key point 2: Find a suitable factory site
For starch processing, you have to find a site factory and build it. This involved some problems like how large space it needed and how to build a factory to meet the requirement of machines. Then HENAN JINRUI is a professional company that not only manufactures machines but also can provide factory building design. If you found a site, we can design the factory building according to your topographic map, including the factory plan, equipment layout, etc. So if you want to get factory building design, welcome to consult more from Jinrui company.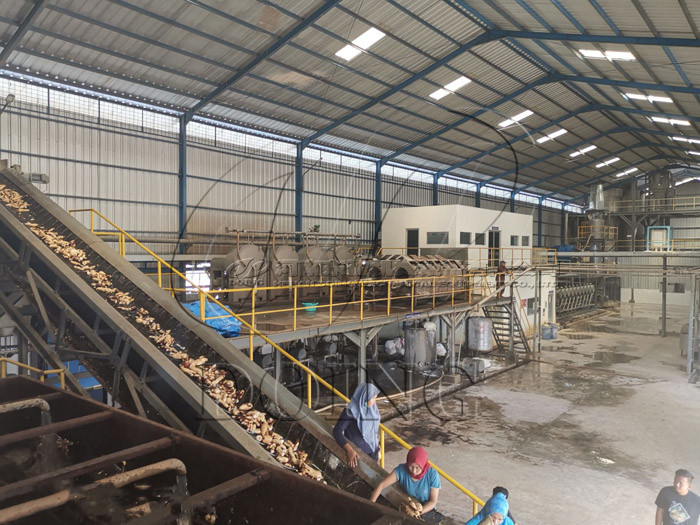 Cassava starch processing factory
Key point 3: Choose cassava starch processing machines
HENAN JINRUI can provide complete cassava starch processing machines.
Washing - Dry sieve, Paddle washing machine
Grinding - Cutting machine, Rasper
Separating - Centrifuge sieve
Refining- Hydro-cyclone station
Dewatering- Vacuum filter
Drying -Flash dryer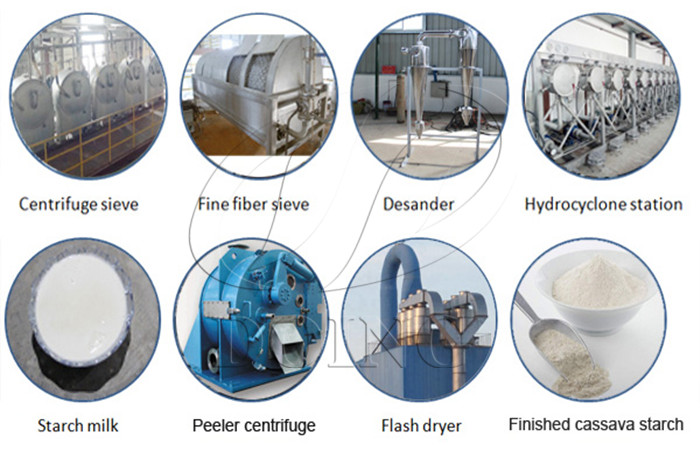 Cassava starch processing machines from HENAN JINRUI
Key point 4: Prepare project capital
The most important is the capital of the project. You need the fund for machines, a factory building, and running costs. So we advise you need to prepare in advance. Of course, cassava starch product has a good and big market, you can get high profit and return soon.
...(For more information, you can consult HENAN JINRUI.)
Henan Jinrui is a professional supplier of cassava starch processing machines. So if you want to start a cassava starch business but not how to do, welcome to consult us and we will help you.
Product
Contact
Cel/WhatsApp: +8613526615783
Phone: +86 371 5677 1822

E-mail:

market@doingmachinery.com

Address: Room 1408,14th Floor,Building 9,No.133 Yaozhai Road,Jinshui District,Zhengzhou City,Henan Province,China
Online Chat