How much is a set of practical cassava starch processing equipment?
As a professional cassava starch processing equipment manufacturer and supplier,Henan Jinrui Company got many inquiries about how much a set of practical cassava starch processing equipment is. Actually the price of equipment depends on the following four factors: production capacity, equipment configuration, manufacturing material, and optional auxiliary equipment.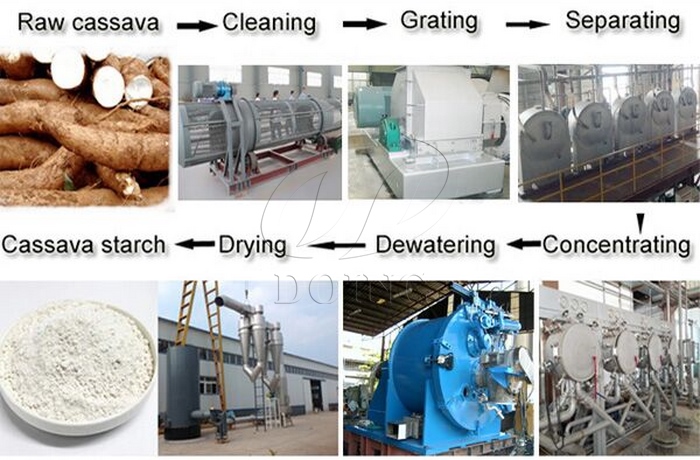 Cassava starch processing machine
①The production capacity will influence the price of equipment.
The first factor that influences cassava starch processing equipment price is production capacity. Machines in different sizes will get different price. Capacity of cassava starch processing equipment provided by Henan Jinrui is between 2t/h to 40t/h, you can choose the right production capacity based on your raw material supply ability, budget plant, factory area size, etc. If clients have no idea of production capacity, you can contact us and our project manager can give professional advice based on your condition.
②The equipment configuration will influence the price of equipment.
The second factor that affects cassava starch processing machinery price is equipment configuration. Now most of starch processing technology is mature and almost the same, but machines from different suppliers are different in equipment configuration, therefore price are different. Equipment configuration can influence final starch yield, that is to say that the higher the configuration, the higher the starch yield. For example, in crushing section of cassava starch production process, normal crusher, hammer mill and rasper machine are three different configurations and rasper machine is at the highest configuration and it is also the key equipment to increase starch extraction rate. At the same time, rasper machine is the most expensive one. Of course, it doesn't mean that the highest configuration is the best choice,the equipment choice should vary from different processing needs. Henan Jinrui can provide machines with different configurations and help you to choose the most suitable one based on your actual status.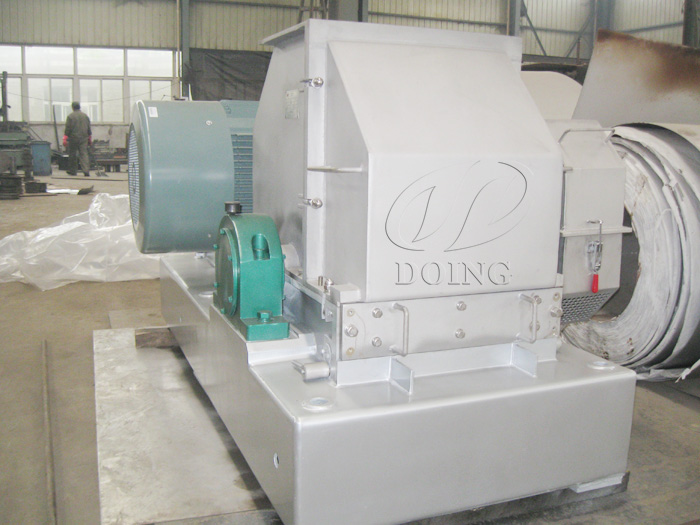 Rasper
③The manufacturing material will influence the price of equipment.
The third factor that determines cassava starch processing equipment price is material used for equipment manufacturing. In our design, we ensure that all parts that may contact with cassava is made of stainless steel 304, meeting basic requirement for food production. And based on our project experience, cleaning section equipment doesn't directly contact cassava and it is suggested to made in carbon steel, which can save cost for the whole project. But if clients have special requirement that they want all machines fully made of stainless steel, it's no problem at all. All these details will be discussed with clients and determined.
④The optional auxiliary equipment will influence the price of equipment.
The last factor that varies cassava starch processing equipment price is optional auxiliary equipment. In cassava starch processing factory, steam boiler, diesel generator, transformer, weighbridge, wheel loaders etc. are necessary. Clients can determine by themselves on whether to add all these items or not.
For more detailed information,welcome to contact Henan Jinrui to get the latest price of cassava starch processing machine.We can not only provide processing machine at factory price, but also can offer you plant design, factory visiting activities,technical installation,etc.
Product
Contact
Cel/WhatsApp: +8613526615783
Phone: +86 371 5677 1822

E-mail:

market@doingmachinery.com

Address: Room 1408,14th Floor,Building 9,No.133 Yaozhai Road,Jinshui District,Zhengzhou City,Henan Province,China
Online Chat