What should we consider when choosing the cassava starch processing machine supplier?
With the increasing demand for cassava starch, the considerable profit of cassava starch processing industry has attracted the attention of investors. Some of you may have the question that "how to choose a high quality cassava starch processing machine supplier" for more efficient cassava starch processing. This article will make a detailed introduction for you from three aspects: comprehensive strength of suppliers, extensive project case experience,and perfect after-sales service.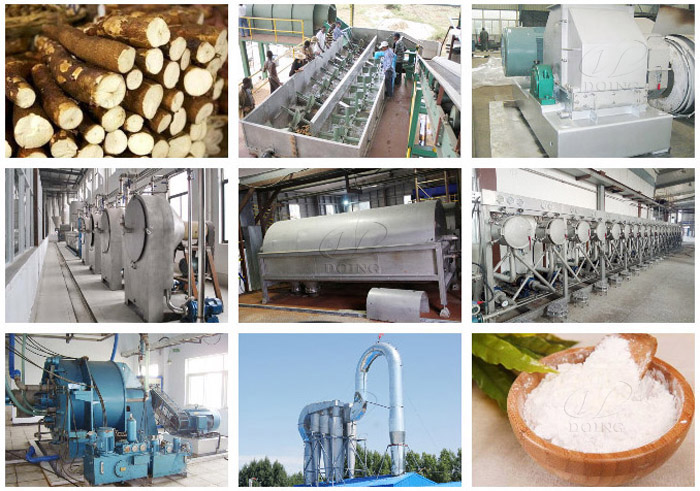 Cassava starch processing machine
①You should consider the comprehensive strength of supplier.
The comprehensive strength of the factory is reflected in whether it has its own factory, whether it has its own research and quality inspection team, etc. Henan Jinrui company production cassava starch processing machine has more than 10 years of history, has become a collection of scientific research, production, trade as one of the comprehensive units. The R&D team of Henan Jinrui Company has designed advanced cassava starch processing machines with high quality. These machines have the characteristics of low energy consumption, large processing capacity, high starch extraction rate, advanced technology, simple operation and high degree of automation. Machine is a long - term production facility, each machine must be of high quality. The machines developed by our company go through many tests before they are put into production. In addition, our company has its own factory, which can not only provide you with various specifications of machine at the factory price, but also arrange site visits, machine selection guidance and other activities for you.
②You should consider whether the supplier has extensive project case experience.
Every investor wants to put their investment project into operation smoothly. The specialized refined cassava starch processing machine produced by Henan Jinrui company is welcomed and trusted by customers from more than 40 different regions and countries in the world. Our company has successfully organized many projects and has professional experience in the field of cassava starch processing project. We can deal with all kinds of problems you encounter in the process of project according to different conditions.
③You should consider whether the supplier have perfect after-sales service.
After-sale service refers to a series of services provided to consumers after the product is sold to them, generally including delivery, installation and maintenance services. Henan Jinrui has a complete after-sales service system. We not only provide learning videos on machine machine installation and operation, but also can assign technical personnel to provide professional installation guidance. If you have problems,you can contact us online at any time. Our company also provides troubleshooting, machine maintenance, upgrade and other professional services to ensure customer satisfaction.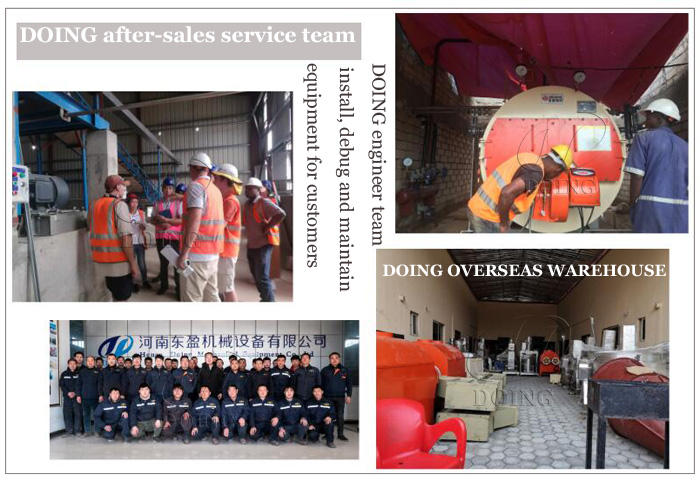 After-sale service
Henan Jinrui is a professional, experienced and reputable supplier of cassava starch processing machine, please feel free to contact us for more information about cassava starch processing plant.
Product
Contact
Cel/WhatsApp: +8613526615783
Phone: +86 371 5677 1822

E-mail:

market@doingmachinery.com

Address: Room 1408,14th Floor,Building 9,No.133 Yaozhai Road,Jinshui District,Zhengzhou City,Henan Province,China
Online Chat