Overview of Doing Holdings-Henan Jinrui's company and factory
The video shows Doing Holdings-Henan Jinrui's company in Zhengzhou City and equipment manufacturing factory in Jiaozuo District, Henan Province, China. It shows you the environment of the factory and company. In the video, you can see some parts and semi-finished products of the starch processing equipment.
Henan Jinrui is one of the branches of Doing Holding, so in the video, you can not only see the processing equipment of Henan Jinrui's main products, various starch and whole powder, but also other equipment. Our company can provide you with many types of equipment. The company's main equipment types are: solid waste and hazardous waste treatment equipment, pyrolysis plant and related environmental protection equipment, metal & plastic separating and recycling equipment, copper wire recycling equipment and PCB recycling equipment, large andsmall scale equipment and production line for processing cooking oil, and single machine and production line for processing starch and flour.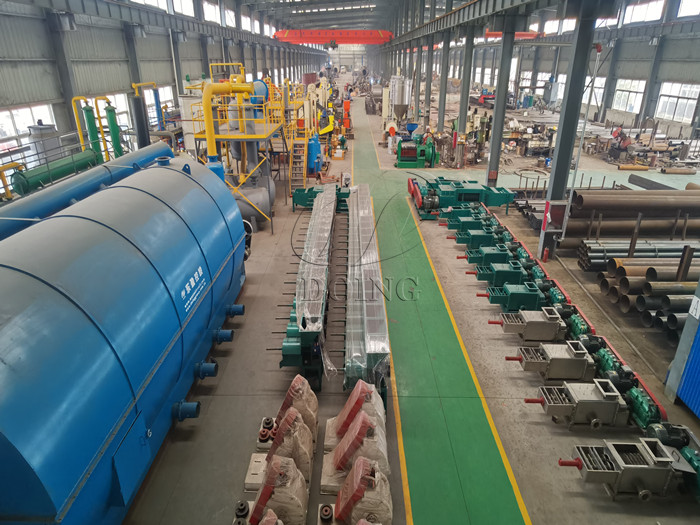 Internal structure of Doing Holdings-Henan Jinrui's factory
Doing Holdings-Henan Jinrui is a professional supplier integrating engineering, research and development, equipment manufacturing and installation, engineering contracting, technical services and international trade. If you are looking for a reliable equipment supplier, we are your best choice. Welcome to visit and cooperate with us.
Product
Contact
Cel/WhatsApp: +8613526615783
Phone: +86 371 5677 1822

E-mail:

market@doingmachinery.com

Address: Room 1408,14th Floor,Building 9,No.133 Yaozhai Road,Jinshui District,Zhengzhou City,Henan Province,China
Online Chat